插件截图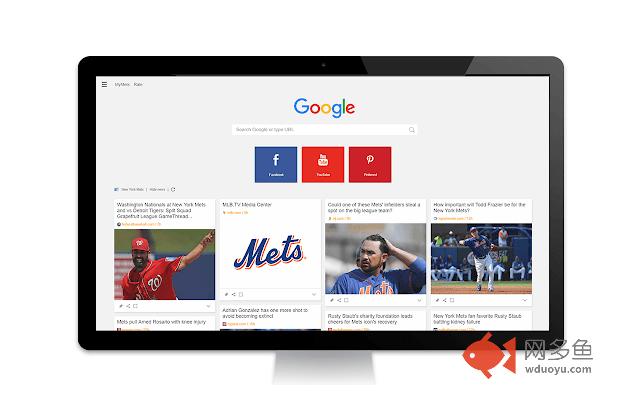 插件概述
Get top New York Mets news on your Chrome new tab page. Add any topic or news source.
插件详情
Get Mets news on your chrome tab; set theme and wallpaper, get scores, schedules and much more.
Tired of juggling among your favorite MLB blogs to get the top New York Mets stories of the day? Get all your Mets news on your start / new tab page. Add any other topic, news source, RSS feed or Twitter feed.
NewsTab, the popular newsreader, is now available as a New Tab Chrome extension dedicated for Mets news. With NewsTab extension, you'll get the trending New York Mets news from leading publications with every new tab you open. All in a beautiful, image rich, experience.
New York Mets Tab is also available as Android and iOS apps (links are available from within the extension).
About:
Offered by: http://www.mlbnewstab.com/
https://mlbnewstab.com/terms-of-use/
https://mlbnewstab.com/privacy-policy/
Website: https://mlbnewstab.com/
其他信息
官方唯一标识:obepgmkh****************gfkidaam
官方最后更新日期:2018年10月26日
分类:体育
大小:8.51MiB
版本:2.1.0
语言:English
提供方:none
星级:4.8
插件下载
温馨提示
本站中的部份内容来源网络和网友发布,纯属个人收集并供大家交流学习参考之用,版权归版权原作者所有。
如果您发现网站上有侵犯您的知识产权的作品,请与我们取得联系,我们会及时修改或删除。
如果您觉得网多鱼对您有帮助,欢迎收藏我们 Ctrl+D。