辅助工具
分类下的插件
2021-07-27 辅助工具
A Chrome extension to complete alias for email input form, automatically.
2021-07-27 辅助工具
This extension allows user to enter own proxy servers and randomly hop through them.
2021-07-26 辅助工具
this extension is WEB SHIORI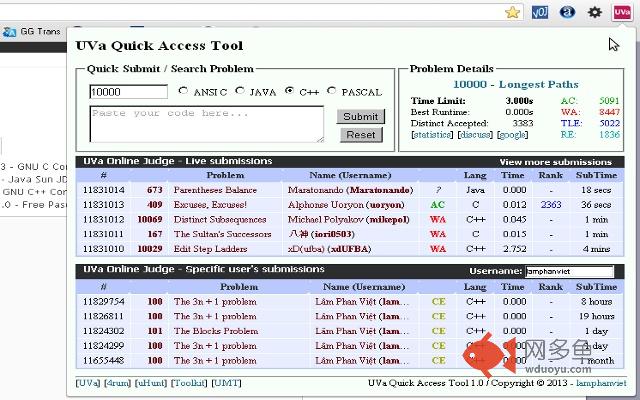 2021-07-25 辅助工具
[Tool for UVa Online Judge] This tool helps you quick access to the live judge, submissions, quick submit form and problem details
2021-07-25 辅助工具
Remove blocking if visiting with adblock enabled on mmm.dk
2021-07-24 辅助工具
Retain sanity by hiding rotter comments by default
2021-07-24 辅助工具
La forma mas rápida de transferir texto y enlaces a tu dispositivo móvil
2021-07-21 辅助工具
Exports MA Data to a spreadsheet.