插件截图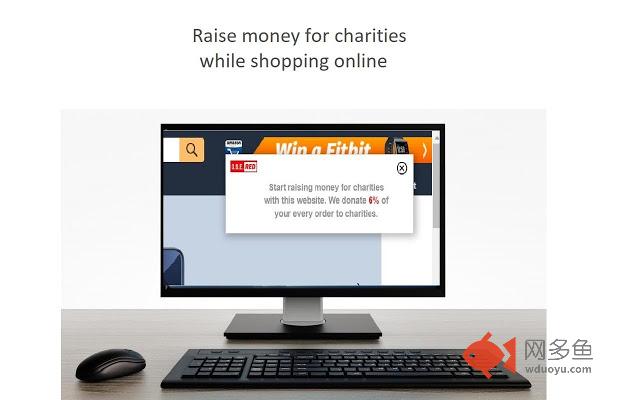 插件概述
Raise free funds for your charity or cause - just by shopping online.
插件详情
How does it work?
When you visit one of our partners' stores online, you will see a banner informing you about the amount of percentage that the store has agreed to donate. From now on, when you buy something, GSE RED receives a commission (usually 1-12%) and donates it to carefully chosen charities.
The charities we've chosen to support work for various causes. As a result, the charities we support are exceptional at improving the lives of people. Thanks to that, you don't have to spend your time verifying if the charity you want to support is good, do their job well, doesn't pay ridiculous salaries to the founders, etc.
Selected charities are evidence-backed, thoroughly vetted, and underfunded.
Because of all that you can be sure that the money they receive from your online shoppings is used to do as much good as possible. Also, because the charities are so efficient with their funds, every small purchase in the shops makes a real difference in someone's life.
其他信息
官方唯一标识:khpjmogg****************gcacfhcm
官方最后更新日期:2018年7月5日
分类:购物
大小:2.74MiB
版本:1.7.19
语言:English
提供方:https://gsered.com
星级:5
插件下载
温馨提示
本站中的部份内容来源网络和网友发布,纯属个人收集并供大家交流学习参考之用,版权归版权原作者所有。
如果您发现网站上有侵犯您的知识产权的作品,请与我们取得联系,我们会及时修改或删除。
如果您觉得网多鱼对您有帮助,欢迎收藏我们 Ctrl+D。